Holly Poseidon! WHAT THE F…ish?
Catch these Fish Slippers right now, or they will swim away!
You may have noticed that there is something fishy going on with this footwear. Yeah, I think that's pretty obvious.
These realistic fish slippers are so real that people will hurt their necks doing a double-take.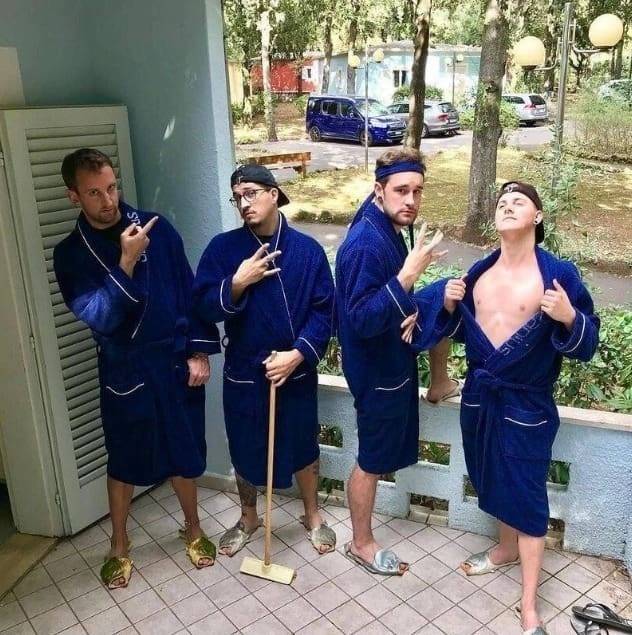 The only slippers in the world which design was developed on the seabed.
It doesn't get any cooler than fish on your feet. I bet the Creature from the Black Lagoon has a pair of these realistic fish sandals.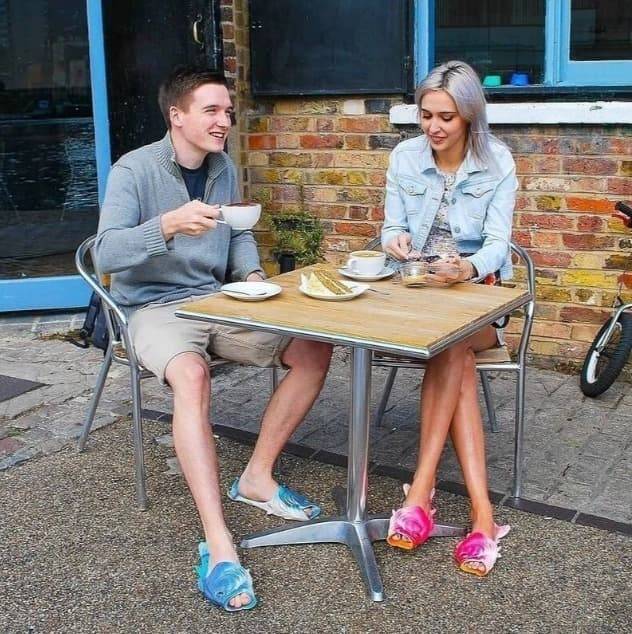 It's a perfect gift idea for any outdoorsman, dad, or fisherman. This fishy footwear feature microfiber soles with a platform that measures about 2 inches. The body is made from ultra-light, ultra-fine fibers rather than scales and slime.
They are non-toxic, wear resistant, waterproof, easy to clean, non-slip and shockproof.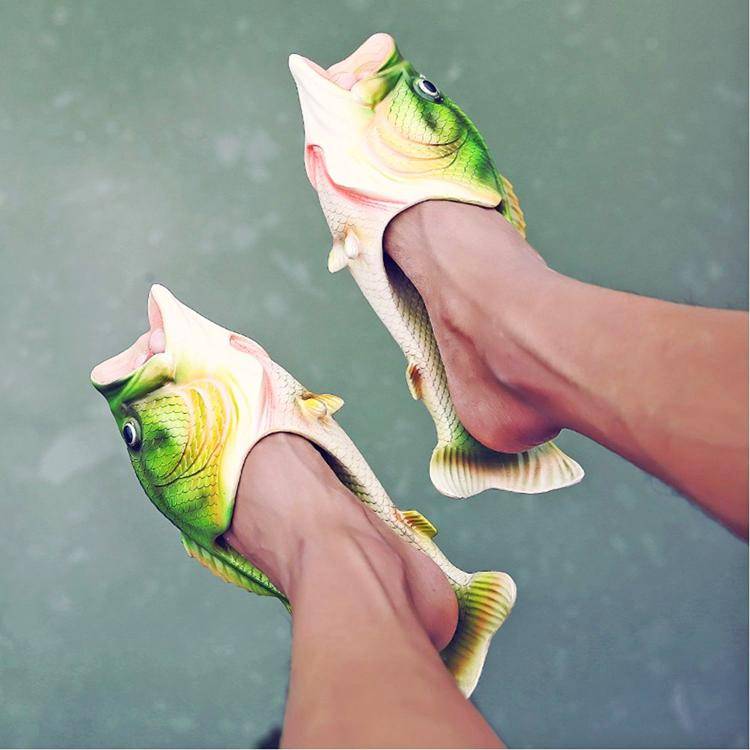 The fish sandals are perfect for indoor or outdoor use, so move your bass and get a pair today!
Your friends will think they're hilarious, your family will think you're crazy.
But in reality, both parties are correct.