Nordic Nursery Tassels Storage Shelf

Features:
✅ Reduce the clutter in a room by elegantly storing your vases, family pictures, and other trinkets on the nordic nursery tassels storage floating display shelves.
✅ Perfect for highlighting your living room, nursery room, office, kitchen or more by displaying charming showpieces, decorative items, and other prized possessions.
✅ Hold beauty products, exhibit family photos in a gallery style in the hallway, or showcase near the fireplace, wall corner, or in the kitchen to hold spices and jars.
✅ Give a homey, handmade feel to the room.
✅ Unique gift for friends or your kids, you can decorate your wall, and add a sense of liveliness.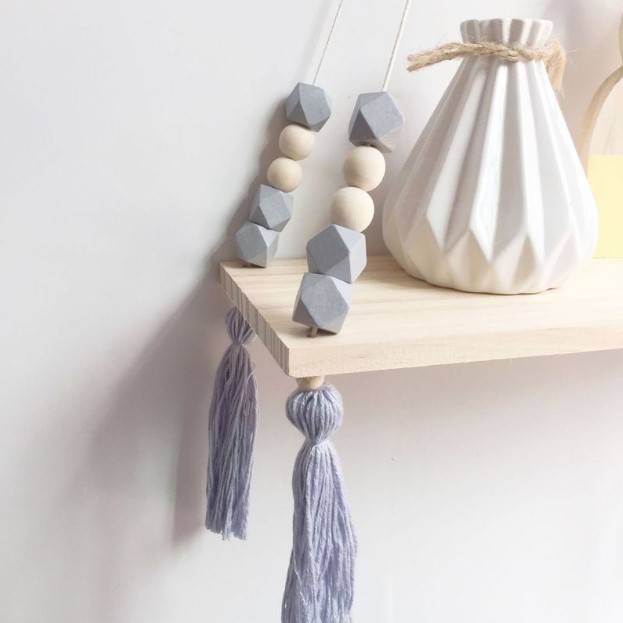 Specifications:
Material: Wood
Color: Gray, Green, Blue, White
Board Size: 38 x 14cm / 15″ x 5.5″
Tassel length: 15cm / 5.9″
Rope length: 55cm / 21.6cm
Bearing range: 10kg / 22lb